6 Weeks Of FREE Personal Training…
x4 Group Personal Training sessions each week, designed to shred body fat and build muscle!

Weekly body measurements with our state of the art analyser, so you can see your hard work is paying off!

Personal nutrition coaching so there's no guesswork for you, we will show you how to track calories, give you meal plans and get your head around how to eat for amazing results, no faddy diets or giving up the foods you love 😉

Accountability coaching to keep you motivated the entire time (especially on those tough days when you need it most)

Access to our private Facebook support group alongside your coaches and like minded lads just like you, access to help and support when you need it most!

A proven system that guarantees you life changing results in just 6 weeks, just check out our real reviews and testimonials if you don't believe us 😉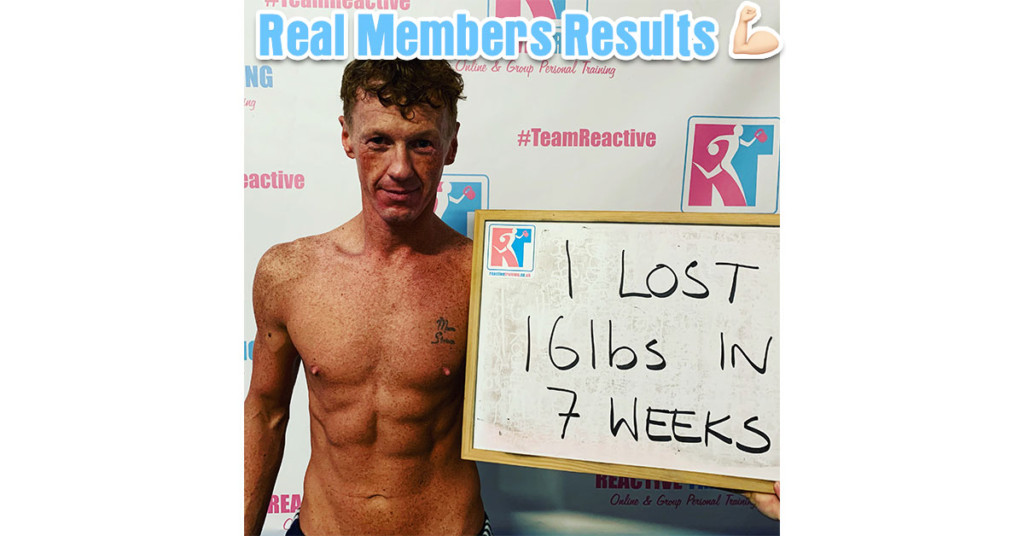 *Results can vary
FULL DISCLOSURE:
YES it's FREE although we do have conditions for you to take part which helps you get results and helps us too…
We run a very successful group personal training programme which is almost at capacity, I am offering YOU this FREE opportunity to come along and see exactly what we do risk FREE with a view to you joining up after the challenge. Our monthly membership is not cheap, starting at £99/month.
I want to make sure that we get the absolute best people on our challenges, by best I mean people who will consistently show up, are coachable, willing to try new things, engage and ask questions, who want to learn and are fed up looking for a quick fix…
Sounds simple?
It's not easy 😉
It sounds too good to be true, is it REALLY FREE?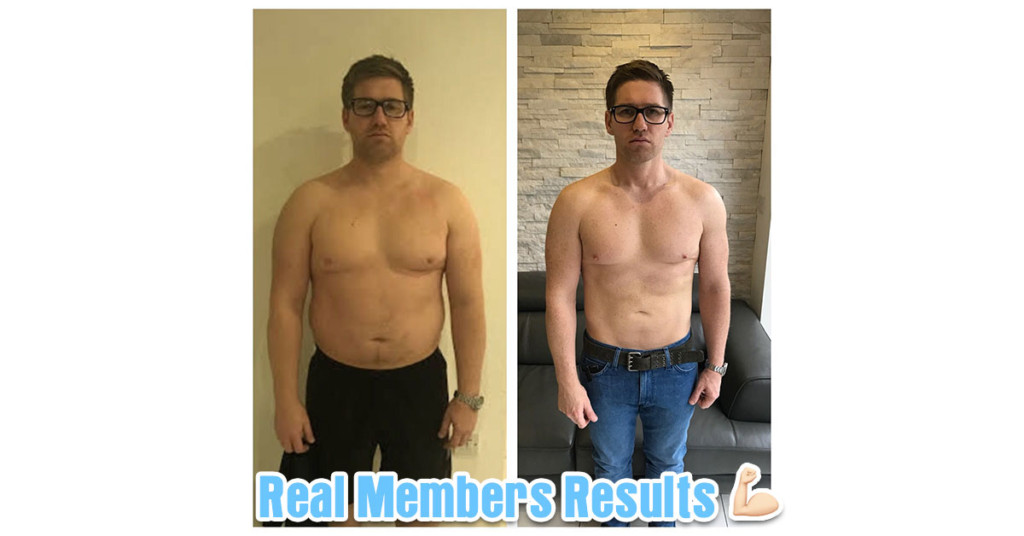 *Results can vary
How Do I Get A Spot?
We have an application process to make sure that you are serious and that you are 100% ready to do what is needed to get life changing results, this isn't just some marketing ploy to sign you up. After your application I will personally call you to ask a few questions to make sure you are committed and ready for what is involved. If you are then successful you will be asked to pay a refundable deposit to secure your place and ensure you do what you say you will during the challenge.
We have limited spots for each intake which will run every other month until we are at capacity, again not a marketing ploy our sessions are busy and will sell out by the start of the year. We will then operate a waiting list with 1 in 1 out policy for future intakes.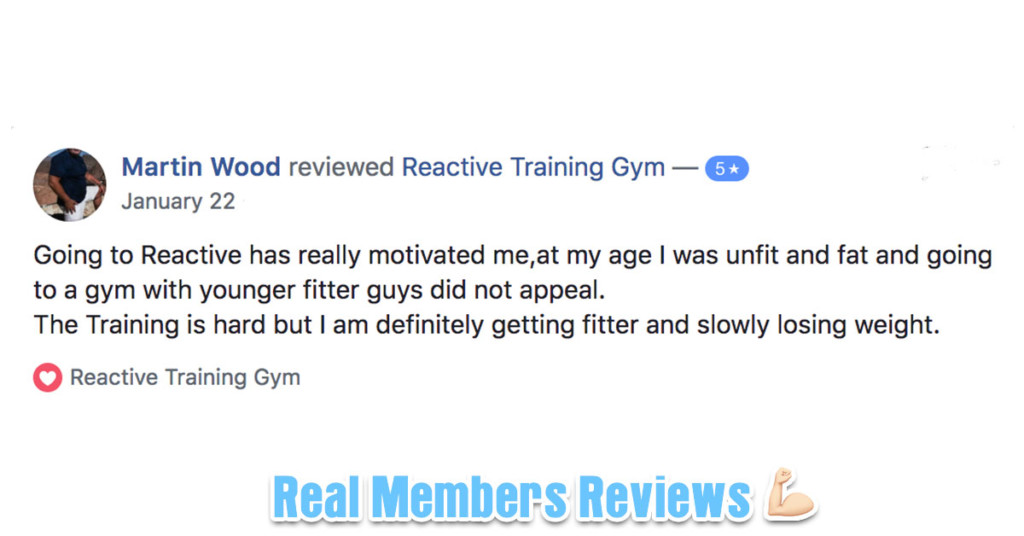 What Are The Session Times?
19.45 Mon / Tue / Thur

Optional Saturday Boxing 09.00-10.00

Reactive Training, Block 2, Unit 5, Nuneaton Industrial Estate, G40 3JU (near Celtic Park)
Please do not apply if:
You aren't ready to work hard and make the changes needed for the challenge!

You are unable to attend at least x3 sessions each week!

You are unwilling to make changes to your nutrition, including tracking your food, exercise and activity!

You think results like this are not possible!

You aren't ready to take responsibility for your results!

You are only interested in a quick fix and because it's FREE!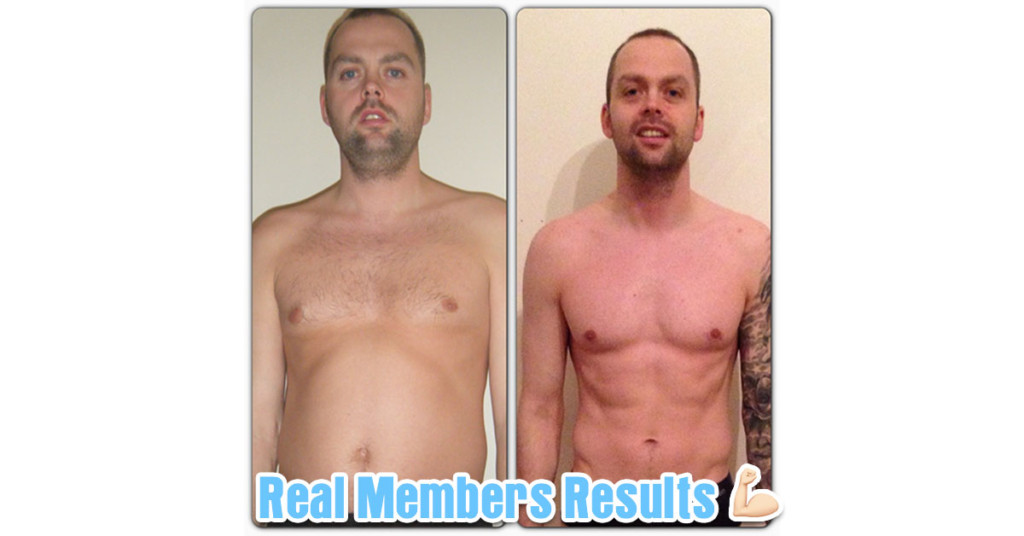 *Results can vary
Frequently Asked Questions:
Do you need to be fit to start?
No absolutely not, no matter your start point we will take you from zero to hero in 6 weeks, all you have to do is show up and follow instructions.
What happens after the challenge?
If you want to continue training our membership starts at £99/month, there is no obligations to join whatsoever, although be warned you will want to stay 😉
Is the personal training 1 to 1?
No, we operate a group training model, it allows us to make personal training more affordable, keeps the sessions fun and delivers better results for you.
Is there set start dates?
YES the 6 week challenge runs every other month, although spaces fill up fast… Best to submit an application and we can go over possible start dates. If you are keen to start straight away you can opt for our normal membership, please email robert@reactivetraining.co.uk
What happens after I apply?
I will look over your application, If I think you are ready I will give you a call to discuss joining our next intake, there's no selling we want to make sure we have the right people on board.
I've never been in a gym before or done any training?
No problemo, you are coached at ever session and will be looked after until you're ready to ditch the training wheels – all you have to do is show up consistently 😉
I am really fit and wondering if this will work for me?
YES no matter your start point I promise your results will be crazy, get that application filled in and see you on the other side 😉