Reactive Training

shows you exactly how to be a slimmer, fitter, more energised you.
"Reactive Training for me has been one of the best experiences! I feel more fit and healthy and energised than I have in a number of years. One of the most important things for me is that it feels personal, nothing like just going to a fitness class. I have been pushed and supported in equal measure!"

"I can't believe how much fitter I feel for joining, I have completely changed my lifestyle, joining in with the kids when they're doing stuff rather than watching. I remember feeling sick at the thought of exercise, I never want to go back to feeling like that again and I feel very proud of myself for coming so far"
"I hate the gym and get bored easily but Reactive is different and I actually look forward to going. The girls who go are so welcoming and there's a great team spirit. The coaches have been so supportive and after just 4 weeks I feel great, have lost over 7lbs and 2% of my body fat. Long may it continue. Thank you."
BECOME A PART OF THE REACTIVE FAMILY
You're about to discover Glasgow's most popular women-only group exercise classes
Where women start losing weight, dropping inches and shedding bodyfat.
Just like them, you'll learn about the best way for women to lose fat and shape up
(it's about strength training, activity, tasty cooking and being happy!)
Why not give our 2-week trial a go?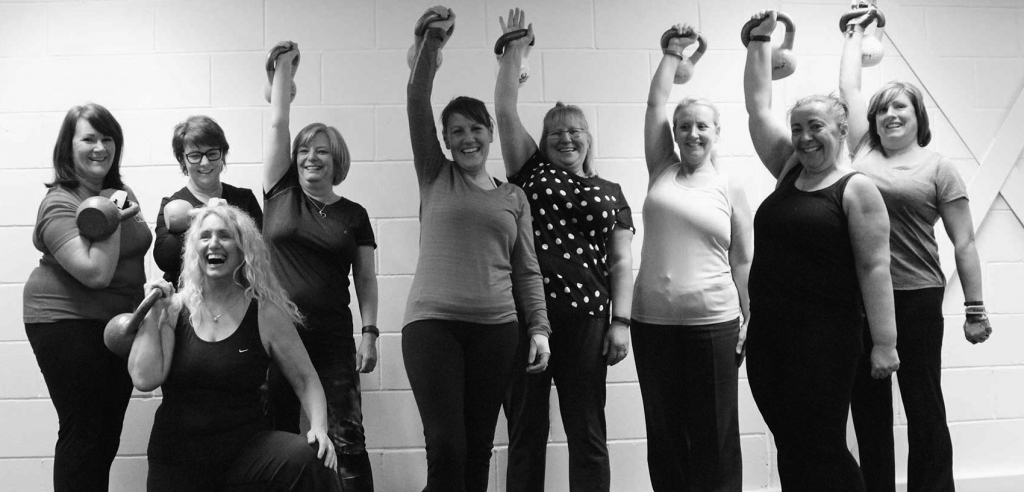 Ladies:

there is no need to go through life avoiding the mirror or the shop changing rooms.
Join the Reactive Training family to find out how.
Sign up to our 2-week trial.
You've got nothing to lose (except lbs and inches!)
Weight Management
Weekly Class
REACTIVE HEALTHY COOKBOOK
5 NEW RECIPES PER WEEK (1 YEAR)
VIP FACEBOOK GROUP
YOUR OWN REACTIVE COACH
GROUP Personal Training
x3 Strength Sessions
x2 Conditioning
Coached Sessions
AFFORDABLE Personal Training
Small Groups 9to1
Unlimited Groups
Unlimited GROUP Personal Training
Mix & Match Days/Times
Weight Management Class
Support Group
Most Flexibility
*** SPECIAL OFFER ***

Your chance to try 2 Weeks Group Personal Training for just £49
Gain:
Fitness, Friendship, Confidence
Lose:
Fat, Inches, Tiredness